On July 8, 2022, in the Fourth Floor Theater Room, Faculty of Engineering Dean Building, a working visit from Polines and UIN Malang was held. The primary purpose of this activity is to share experiences from the Faculty of Engineering, Universitas Diponegoro, which has won the Corruption Free Area Integrity Zone (ZI-WBK) title.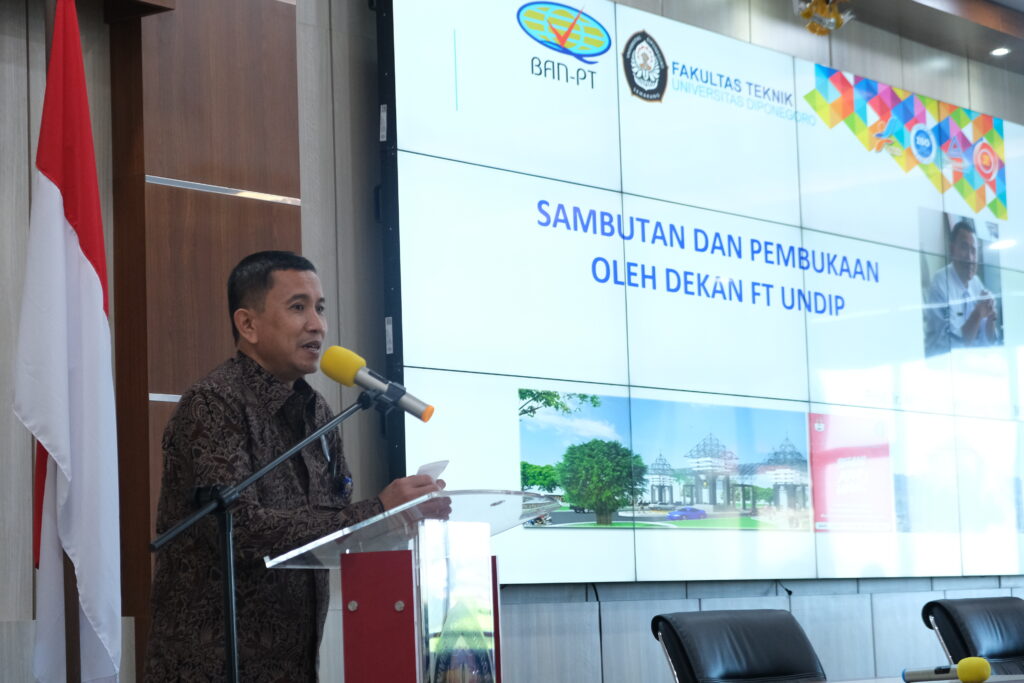 The Dean of the Faculty of Engineering, Prof. Ir. M. Agung Wibowo, MM, M.Sc., Ph.D opened the event with remarks. He expressed gratitude because he could exchange knowledge and discuss ZI-WBK with Polines and UIN Malang. In their speech, Polines and UIN Malang representatives also conveyed a sense of happiness. 
Vice Dean for Academic and Student Affairs, Faculty of Engineering, Prof. Dr. nat. tech. Siswo Sumardiono, ST, MT, explained the strategy of FT Undip in achieving ZI-WBK, followed by a discussion. This sharing session ran enthusiastically and lively, as seen from the many responses and questions.