(8/5) The Department of Urban and Regional Planning (URP) Undip in collaboration with Universitas Gadjah Mada and Radboud University hosted a summer course titled "International Joint Course 2023". The theme that was chosen in this summer course is "Learning Urban Transformation: Ensuring Sustainability in a Changing World", where this theme was chosen to provide experiences for the participants in understanding urban transformation that currently occurred in two big cities in Indonesia, namely Semarang and Yogyakarta. This summer course was held in a hybrid form and was taken by students who are currently pursuing master's degrees both at those three universities above and from other universities. The opening ceremony was held in the Theatre Room, the Department of URP Undip.
Prof. Dr-Ing. Wiwandari Handayani, S.T, M.T, MPS, the Head of the Department of URP Undip, had the opportunity to give opening remarks. In her remarks, she welcomed the participants who joined the event which has been held for five times. She also hoped that this collaboration will not only stop at this summer course but also on other matters. "Welcome to the City of Semarang and please enjoy this event. Thank you for the support from all the parties involved," she said.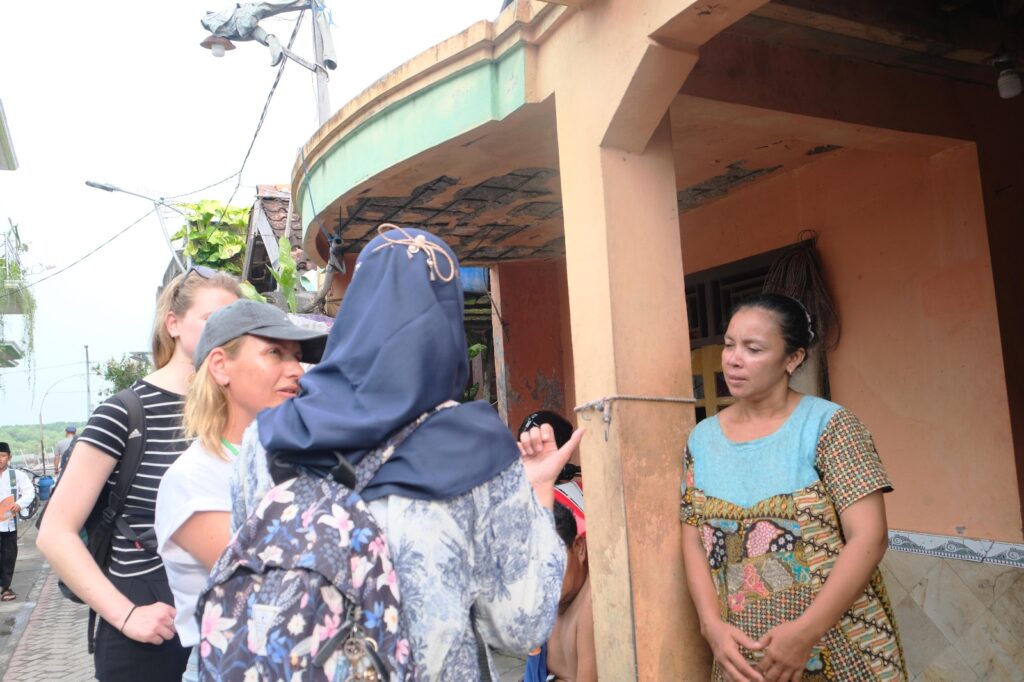 The same thing was also expressed by the Dean of the Faculty of Engineering, Prof. Ir. M. Agung Wibowo, M.M, M.Sc, PhD, where he gave full support to the Department of URP Undip in hosting this summer course. "I am supporting this program because it not only provides benefit for our students, colleges, and faculty, but also this program can strengthen international relations with the related parties," he said.
Arwita Mawarti, S.T, M.T from the Regional Planning Agency (BAPPEDA) of Semarang City also welcomed the participants. As one of the partners in this summer course and also as a part of the Semarang City Government, she expressed how the Semarang City Government really welcomes the participants in learning everything related to the city planning that has been implemented in Semarang. "Semarang is an interesting city to be researched by the students. And we welcomed the arrival of these participants in the City of Semarang," she said.
The summer course will last for 9 hari, in which the first 5 days will be held in Semarang and 4 days will be held in Yogyakarta. The participants were invited to visit several institutions in the City of Semarang such as BAPPEDA of Semarang City and Jatibarang Landfill, and several interesting destinations such as Mangunharjo Coastal Subdistrict and Kandri Tourism Village to learn directly about the strategies of the locals of Semarang in surviving the climate change and carrying out sustainable development in their city.
The participants gave positive feedback for this event. M. Deriel Ari Pranata, one of the participants from Undip, said that this event gave him an opportunity to meet various people from other sides of the globe and discuss existing urban issues. "For me, this event is really interesting because here I'm not only learning and exploring new things but also gaining new experiences related to urban area management," said Deriel who currently taking a master's degree in URP Master Program in Undip.
Muhammad Fahad Malik, one of the participants from Pakistan, was impressed with this event. For him, this summer course gave him a lot of experience regarding how different urban management in Indonesia is compared to that in his country. "I'm quite impressed by how the city governments in Indonesia manage its city. This summer course has given me an impressive experience for me."