Located at the Professor Soedarto Building, Diponegoro University, the Engineering Student Choir (PSMT) held its first hybrid concert post-pandemic with the theme "The Harmony to Welcome a New Page" Chordus Ignis –11th Engineering in Harmony on August 28, 2022. The event was attended by at least hundreds of spectators from various circles of society who were enthusiastic to witness the stunning performance of this Choir group. The event was opened by the Dean of the Faculty of Engineering, Prof. Ir. M. Agung Wibowo, M.M., M.Sc., Ph.D. Head of PSMT Undip Helena Dian and Chair of the 11th Engineering in Harmony Committee, Syifa Mahira.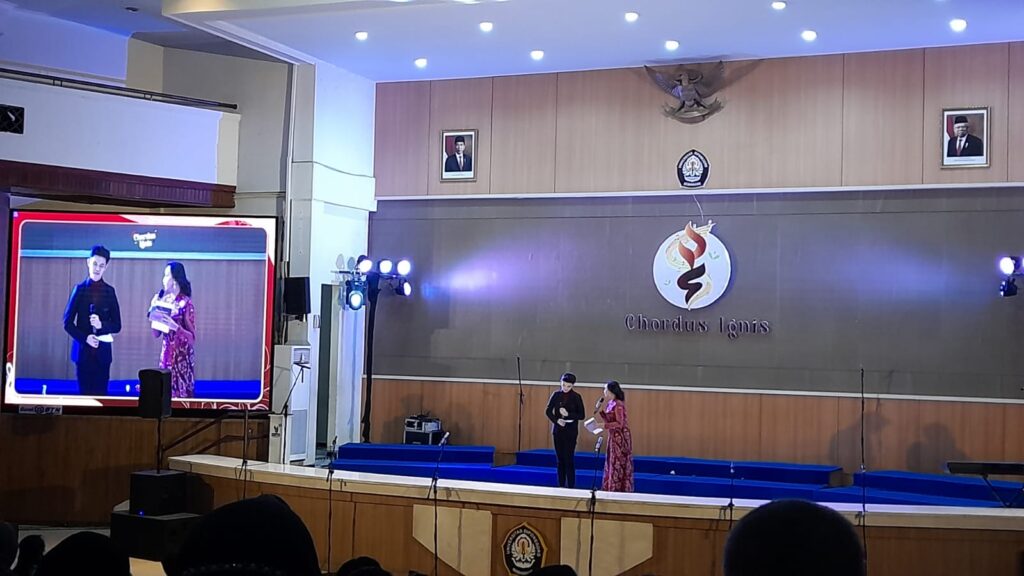 The concert opened with the prologue – monologue of The Descending. This opening performance managed to amaze the audience and enjoyed every part of the story that was presented, from Introducing Humanity to the epilogue, Burying the Hatchet.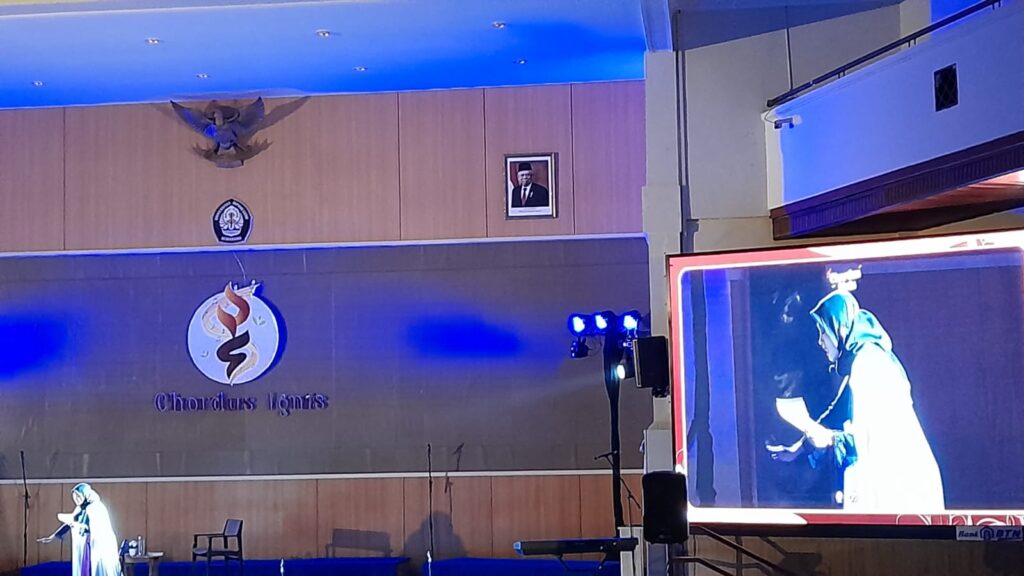 Each part of the monologue was accompanied by beautiful PSMT songs such as the performances of Gayatri and Mahakali with Composer Bagus S. Utomo, Hosanna with arranger Knut Nystedt, performances by Cik Cik Periuk and other performances. A video of Jangkrik Genggong singing with Arranger Paul Widyawan is also shown. One of the impressive performances was the performance of Malin Kundang, a folk tale that is quite popular in Indonesia, performed by mixing and matching emotional dance movements and singing songs that are full of expression.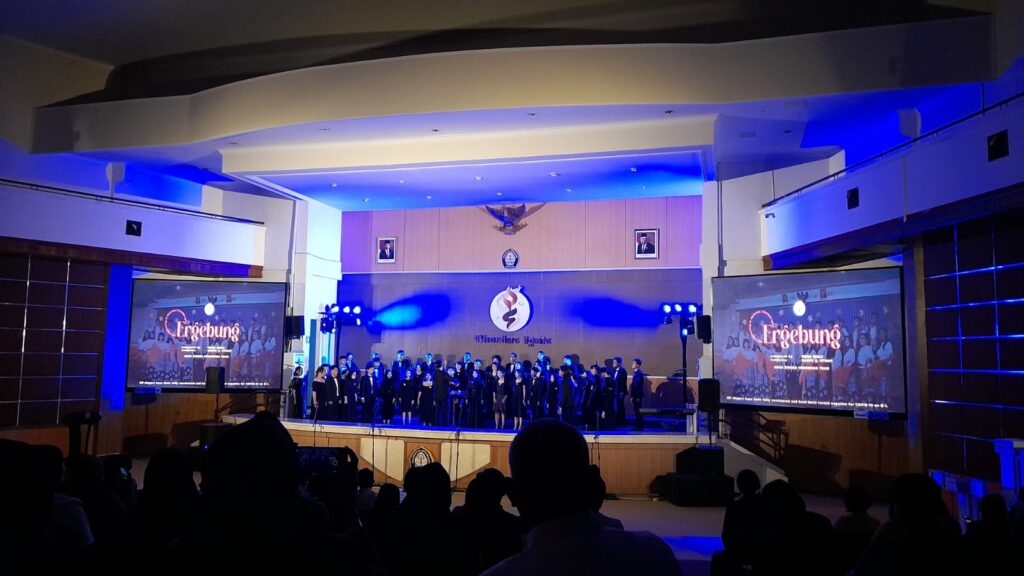 Not only performances from PSMT, the FT choir group consisting of lecturers and staff of the Faculty of Engineering also managed to show a slick performance. The event closed with the performance of Fajar Senja by composer Ken Steven. At the end of the event, as a form of appreciation, awards were also given to composers, soloists and other categories who enlivened the Chordus Ignis activities by the Dean of FT Undip and PSMT Trustees. It is hoped that this event can be a forum for PSMT all members of Diponegoro University to channel their creativity and improve their implementation in Engineering in Harmony in 2023 in the next event.