(30/6) Semarang – Thursday, 30 June 2022, located in the Theater Room 4th Floor of the Faculty of Engineering, Universitas Lampung visited the Faculty of Engineering, Undip in the framework of the Corruption-Free Regional Integrity Zone (ZI-WBK). This event was attended by Leaders of the Faculty of Engineering, Head of General Affairs and Finance Bureau of the University of Lampung, Head of Bureau of General Administration and Finance of Diponegoro University, Manager of Organizational Law at Diponegoro University, Human Resources Development Agency of Diponegoro University, as well as lecturers and staff from both Diponegoro University and Lampung University. "With this visit, it is hoped that we can both learn about the facilities and services at Diponegoro University or University of Lampung" said Prof. Ir. M. Agung Wibowo, MM., M.Sc., Ph.D., Dean of the Faculty of Engineering. During this visit, Ida Ropaida, S.E., MM, thanked the Faculty of Engineering, Undip, for being willing to accept a visit from the University of Lampung and was greeted very warmly.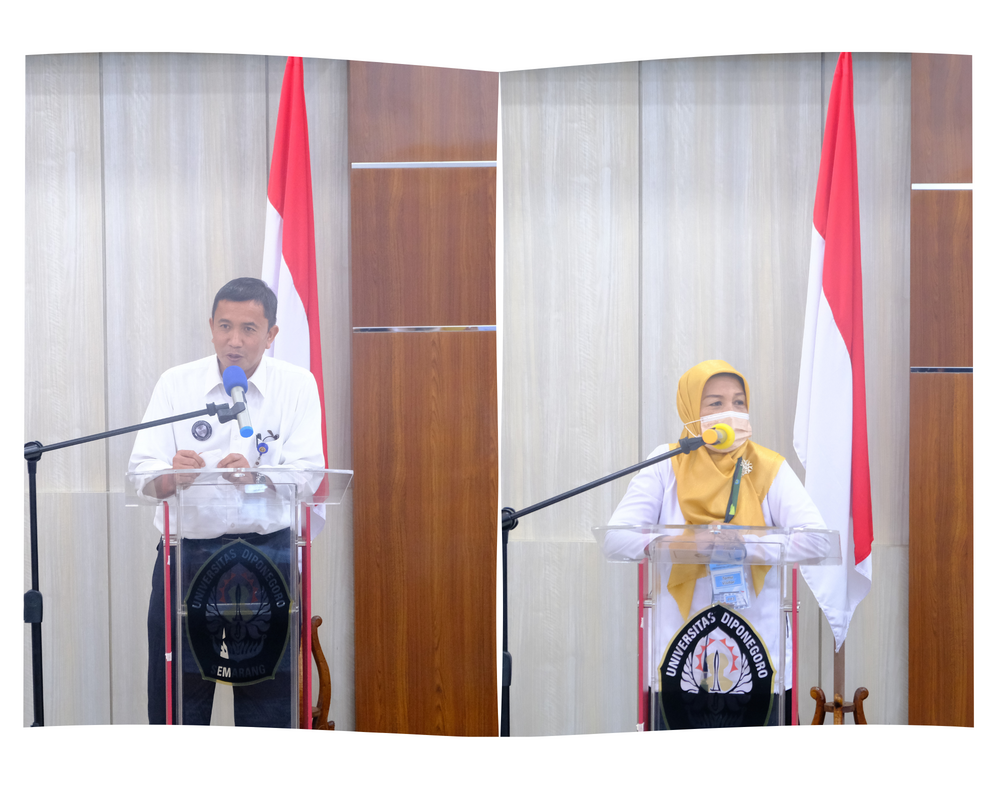 In the presentation session, the Faculty of Engineering, Diponegoro University, delivered several materials, including the Governance of Undip PTN-BH and the Diponegoro University Personnel System by the Head of the General Administration and Finance Bureau, Drs. Mulyo Padmono continued with material on the preparation of the Diponegoro University Business Process Map by the Legal Manager of the Management Organization, Tri Susanto, S.H and ended with material about the experience of the Undip Faculty of Engineering who has achieved achievements as a PTN with ZI-WBK status. The material presented was explained clearly and excitingly so that the guests from the University of Lampung enthusiastically listened and responded positively.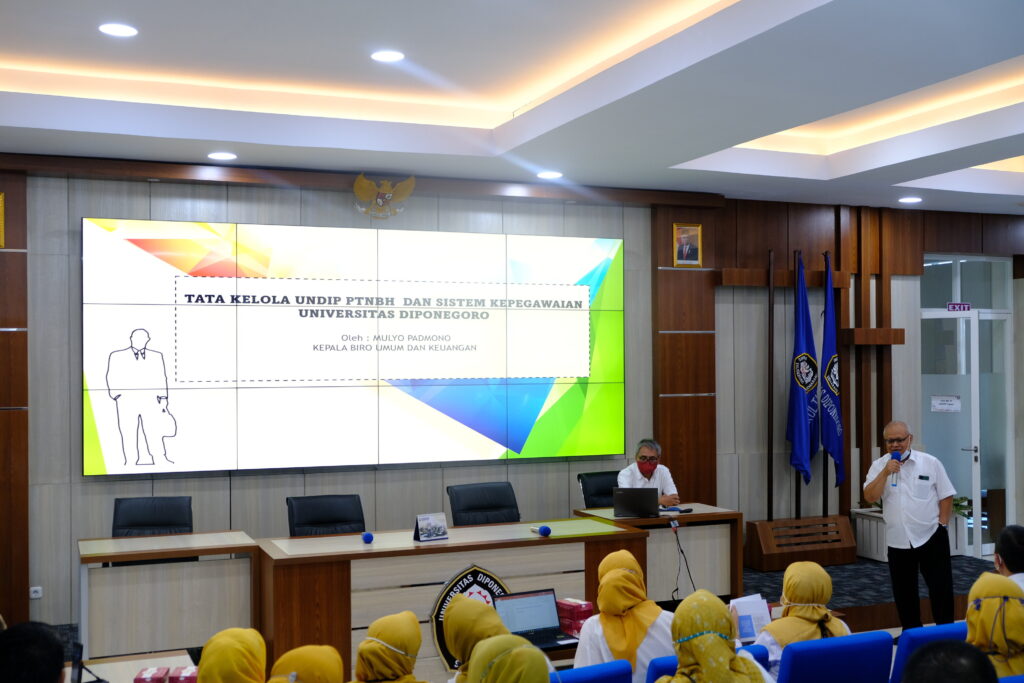 The presentation that was delivered very beautifully attracted attention to learn more about the facilities and mechanisms implemented by FT Undip in empowering Civil Servants and educational staff, as well as facilities that support all operations implemented at the Faculty of Engineering Diponegoro University. During the discussion session, representatives from the University of Lampung asked and expressed their admiration for the excellent service and the event provided by FT by Undip that was held successfully in terms of exchanging knowledge, mainly regarding ZI-WBK. It is hoped that after this visit, the University of Lampung will have the provision and competence to develop a business process map and increase the empowerment of Civil servants and education personnel.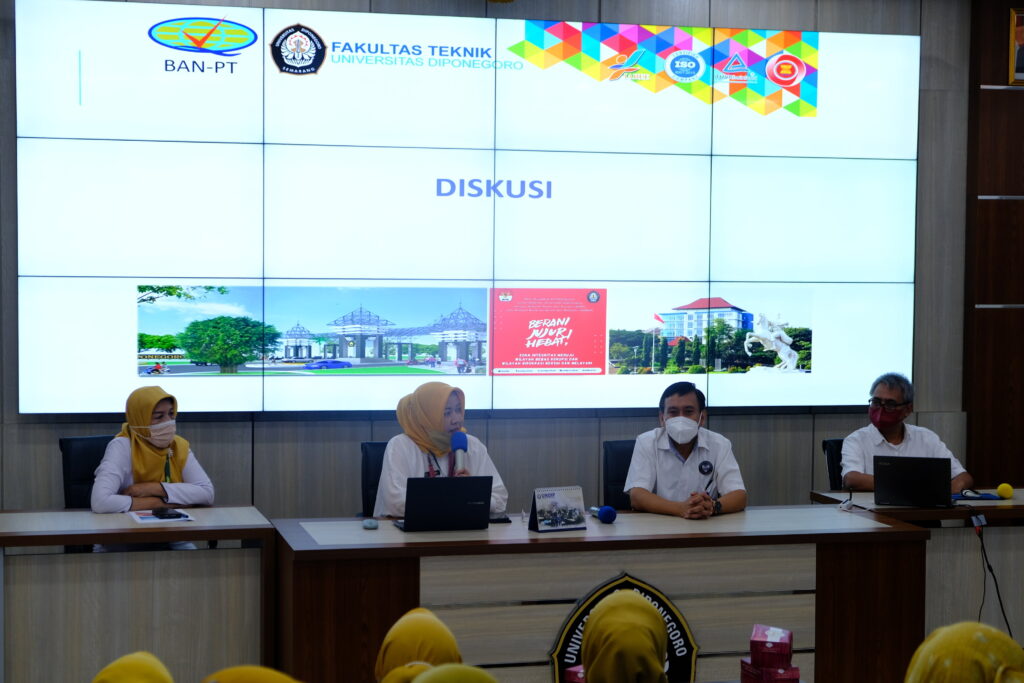 (Writer)
Harum
Nadia