(4/7) Semarang – Monday, July 4, 2022, is the first day of Summer Course activities by the Department of Urban and Regional Planning, Faculty of Engineering, Undip, in collaboration with the University of Hawai'i at Manoa – USA. This Summer Course was held offline, hybrid and online and was attended by several international participants and students from the IUP class. International participants included Associate Professor Ashok Das, M.Arch., M.A., Ph.D. (University Hawai'i at Manoa – USA), Damian (James Cook University – Australia), Vivian Feranil Gapido (Philippines), Mahmood Taha (Yemen), and others who followed online. On the first day of the summer course opening, there was an opening and a briefing attended by Prof. Ir. M. Agung Wibowo, MM, M.Sc., Ph.D. (Dean of the Faculty of Engineering, Undip), Dr. -Ing. Wiwandari Handayani, ST, MT. MPS (Head of Urban and Regional Planning Department). After that, classes and discussions were held in the Theater Room, DURP Undip, regarding Social and Environmental Issues in Informal Settlement, SDGs Concept to Improve Quality Life in (Informal) Settlement, Overview of Semarang City & Governance for Achieving SDSs in Semarang City, People Empowerment in Disaster Risk Management. 
(5/7) Semarang – Tuesday, July 5, 2022, there were first and second Field Visits to places that were case studies in this summer course, including Tambak Lorok and Kampong Bustaman. The visit to Tambak Lorok raised the theme "Resiliency and Adaptation toward Flooding" because Tambak Lorok is a sub-district in North Semarang that is often affected by tidal flooding when the sea is at high tide. In this session, the participants, divided into four groups, conducted observations, interviews, and documentation of the environment and residents around Tambak Lorok. After the activity, each participant made a presentation. From the presentation, the most significant problems experienced by the residents of Tambak Lorok are tidal flooding and waste management. The floods are unpredictable, so residents have to raise their houses every year. However, there are still many of them who do not carry out such renovations due to the lack of existing income, and it has an impact on an unhealthy environment. There was a group that proposes a solution to build a Mangrove Cultivation Center as mitigation from tidal flooding. However, the area has many challenges and changes, but it isn't easy to sustain due to urban activities.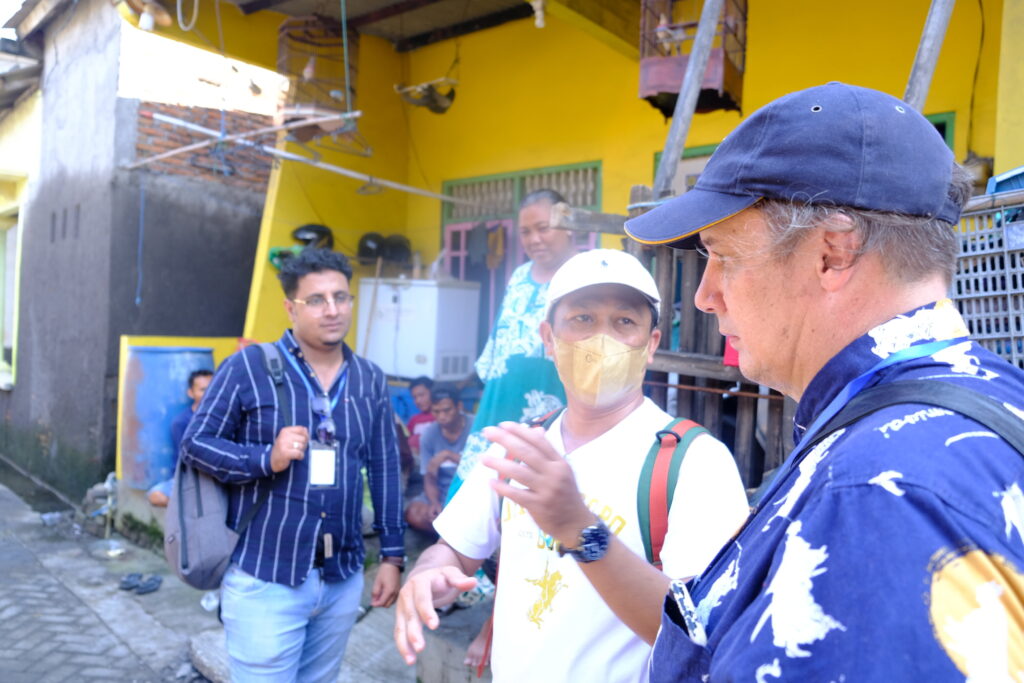 The next destination in the second Field Visit was Bustaman Village which is famous for its goat curry because it is usually used to slaughter goats which will be processed into a curry. This village was developed by Hari Bustaman, who also sparked the Gebyuran culture about nine years ago and received an award from Raden Saleh. Residents who live in Bustaman Village have mixed ethnicities, including Chinese, Indian, and Arab. Bustaman village also has many MSMEs using biogas as the primary fuel in the production process of MSME products since 2006. Bustaman village is also famous for its hospitality because it always receives guests with a smile which is the village's icon. However, the slaughtering activity in the village became a discussion among the participants about the impact on the health of the residents around the village.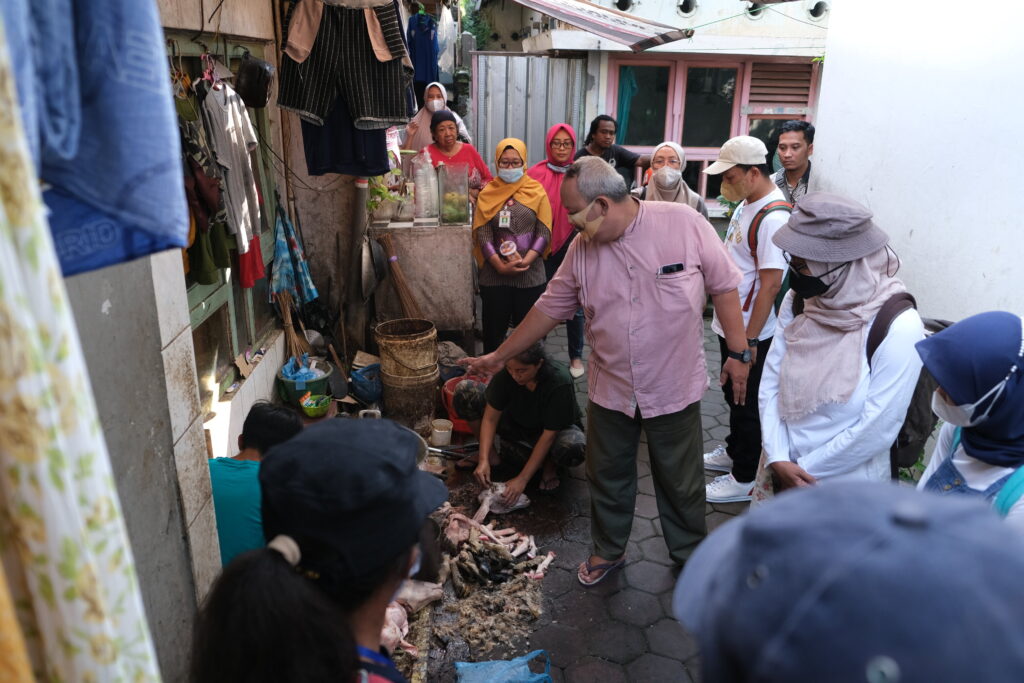 (6/7) Semarang – Wednesday, July 6, 2022, the third and fourth Field Visits aimed at Jatibarang Reservoir and Kampong Malon. In Jatibarang Reservoir, participants visited the Management Office to learn about the reservoir area geographically. In addition, the participants also visited one of the communities in the Jatibarang Reservoir to get information about the development of the reservoir. "The construction of this reservoir has gone through many processes, starting from changing jobs from agriculture to tourism," said one member of the reservoir community. At the next destination, participants visited Kampong Malon, which is famous for its batik production center using natural materials. Here, the participants learned about the use of sawdust and leaf waste to become natural dyes for batik. In addition, the participants also saw firsthand the process of making batik.
After the Field Visit, the participants would have another discussion in the next few days. With this summer course, it is hoped that participants from within and outside the country can learn about environmental conditions, settlements, and communities and can be used as a study and analysis for the improvement of the destinations they have visited through Urban and Regional Planning.