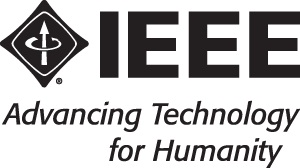 ICT Building of Diponegoro University, 5th Floor
October 16, 2015 – October 18, 2015
The conference entitled "2015 The 2nd International Conference on Information Technology, Computer, and Electrical Engineering (ICITACEE 2015)" provides a forum for researchers, academicians, professionals, and students from various engineering fields and with cross-disciplinary working or interested in the development and design of information technology, computer system, and electrical engineering to interact and disseminate the latest issues and researches. It also offers opportunity to enjoy the heritage and the beauty of Semarang.
ICITACEE is an annual conference organized between Computer Engineering Department and Electrical Engineering Department and in 2015 this conference will be organized by Computer Engineering Department.
The theme of ICITACEE 2015 is "Green Technology Strengthening in Information Technology, Electrical and Computer Engineering Implementation". The conference covers the topics but not limited to information technology, information systems, power systems, signal processing, electronics, micro-electronics, biomedical engineering, and communication systems as well as other field that corresponds, such as intellegent systems, intellegent transportation applications, health care applications, and environmental protection. Icitacee 2015 invites the scholars and encourages the researchers to submit high quality manuscripts and papers to this conference.
The scope of ICITACEE 2015 submission are:
Information and Computer Technologies
Software Engineering, Data Mining, Multimedia Technology, Mobile Computing, Parallel Computing, Artificial Intelligence, Visualization and Computer Graphic, Computer Vision, Augmented/Virtual Reality, Conceptual models of information systems, Data warehousing, Data Mining for Business Intelligence, Database Management, Information systems governance.
Power Systems
Power Generation, Power Distribution, Power Conversion, Protection Systems, Electric Motor and Drives, Power Electronics.
Telecommunications and Vehicular Technologies
Network Protocol and Management, Meta Material, Telecommunication System, Wireless and Mobile Communication, Sensor Networks, Sensor Fusion, Power Efficient Telecommunication Systems, Wireless Ad-hoc and Sensor Networks, Cognitive Radio, Cooperative Communications, Radio Resource Management and Optimization, Vehicular Communication Systems, Information Theory and Coding Systems, Machine-to-Machine (M2M) Communications.
Control and Circuits
Digital Signal Processing Algorithm, Biomedical Engineering, Control Systems, Robot and Mobile Robot, Speech & Audio Processing, Image Processing, Embedded System, Microelectronics.
Green Applications and Interdisciplinary Topic
Green Applications in Transportation, Smart Building, Smart House, Smart Campus, and Smart City, Biomedical Image Processing, Biomedical Instrumentation.
Indexing
Three ISBN publications will be produced with all the accepted and presented papers. Accepted and presented papers will be submitted for uploading to the IEEE Xplore digital library.
| | | |
| --- | --- | --- |
| Media | Catalog Number | ISBN |
| Xplore Compliant | CFP1589Z-ART | 978-1-4799-9863-0 |
| DVD | CFP1589Z-DVD | 978-1-4799-9860-9 |
| USB | CFP1589Z-USB | 978-1-4799-9862-3 |
| Print | CFP1589Z-PRT | 978-1-4799-9861-6 |