Having research skills is very important in education to always create innovation. Therefore, on 25/08/2022, the Faculty of Engineering held a Visiting Professor, which was held in the Theater Room, Dean Building of the Faculty of Engineering, as well as a zoom meeting for online participants. Several leaders and lecturers of the Faculty of Engineering were seen attending this Visiting Professor, who discussed how to conduct and write research.
Benny Tjahjono, as Professor of Sustainability and Supply Chain Management, Coventry University, provided material related to the world of research and the importance of research in this modern era. At this visiting professor event, he explained the research model that must be carried out:
Determining the problem and focusing on research
Selecting the appropriate literature for the study material
Solving problem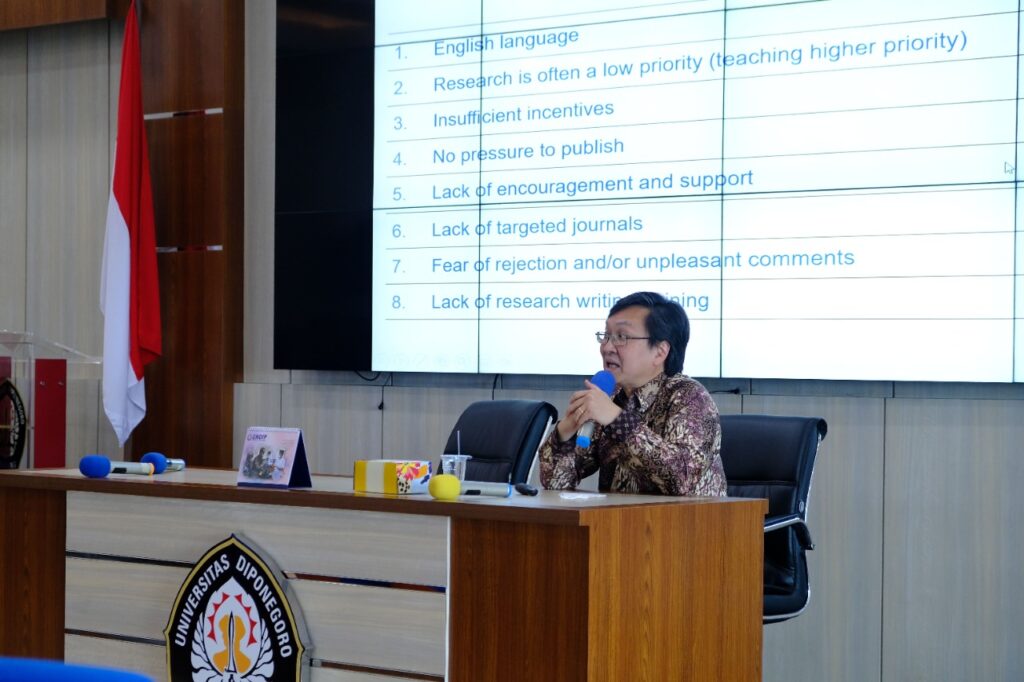 Professor Benny not only explained the important things that must be done in conducting research but also provided information related to the benefits that can be obtained, such as adding publication materials, citations and indexes. "One Stone to Hit Two Birds," he said, gives an overview of the world of research. In other words, research's importance brings one benefit and many benefits.
This event received great enthusiasm from the participants, especially the lecturers of the Faculty of Engineering. In the discussion session, many lecturers asked questions about the material that had been presented. With this Visiting Professor, it is hoped that the enthusiasm of the academic community in conducting research will be even greater so that they can realize the goals of the Faculty of Engineering, namely "Grow to be the Best Research Faculty of Diponegoro University". (Translated by Nadia)